Meet

SCHOOL.TV
LAUNCHING LATE 2018: Expose your students to vital skills for 21st-century learners and engage your current parents at the same time with your own web TV station
School.TV: You Shoot → We Edit
Broadcast the latest stories, updates and anecdotes from around the school
We will train your appointed 'Student Media Team' in the art of content creation. They spend 20-30 mins per week filming the latest updates from around the school, upload the RAW footage to us and PRESTO – we edit it into a weekly web program and load it onto your website and social channels. The students learn awesome skills and the parents are engaged like never before!
Why do schools need content?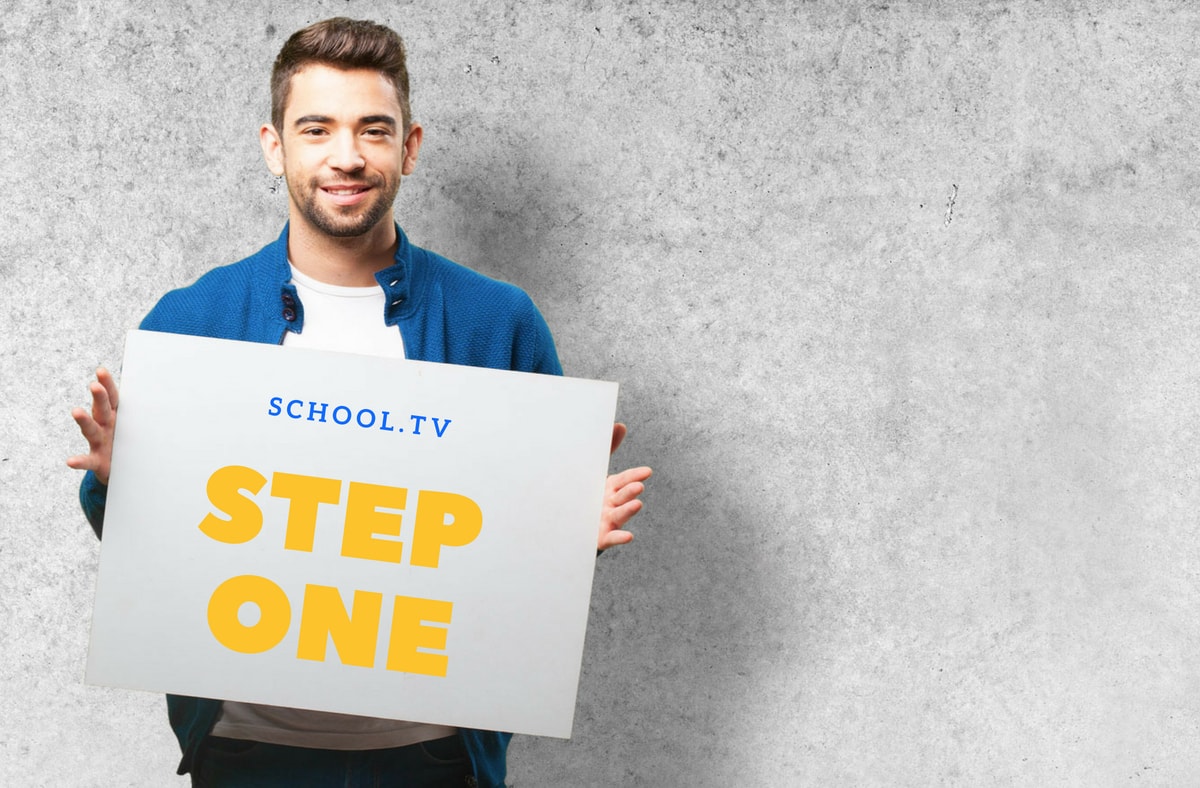 Step One - Appoint Media Leaders
We recommend appointing some students to drive the Web TV station. Once they are appointed they will join our online training program. We will teach them how to use the equipment and they can ask us questions.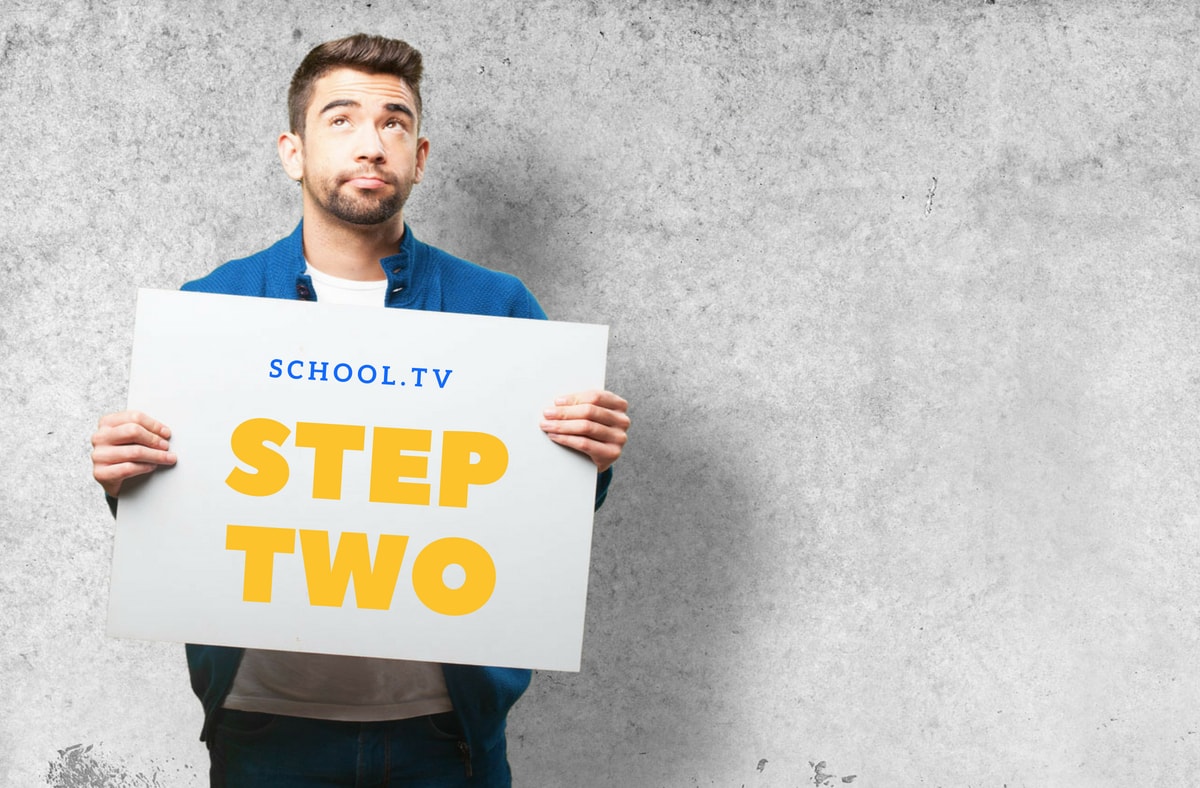 Step Two - They Shoot Weekly Content
The students will act like journalists in your school and allocate some time each week to film content for the weekly show. They can interview the principal, teachers and other students. Uploading the files to us is as simple as drag and drop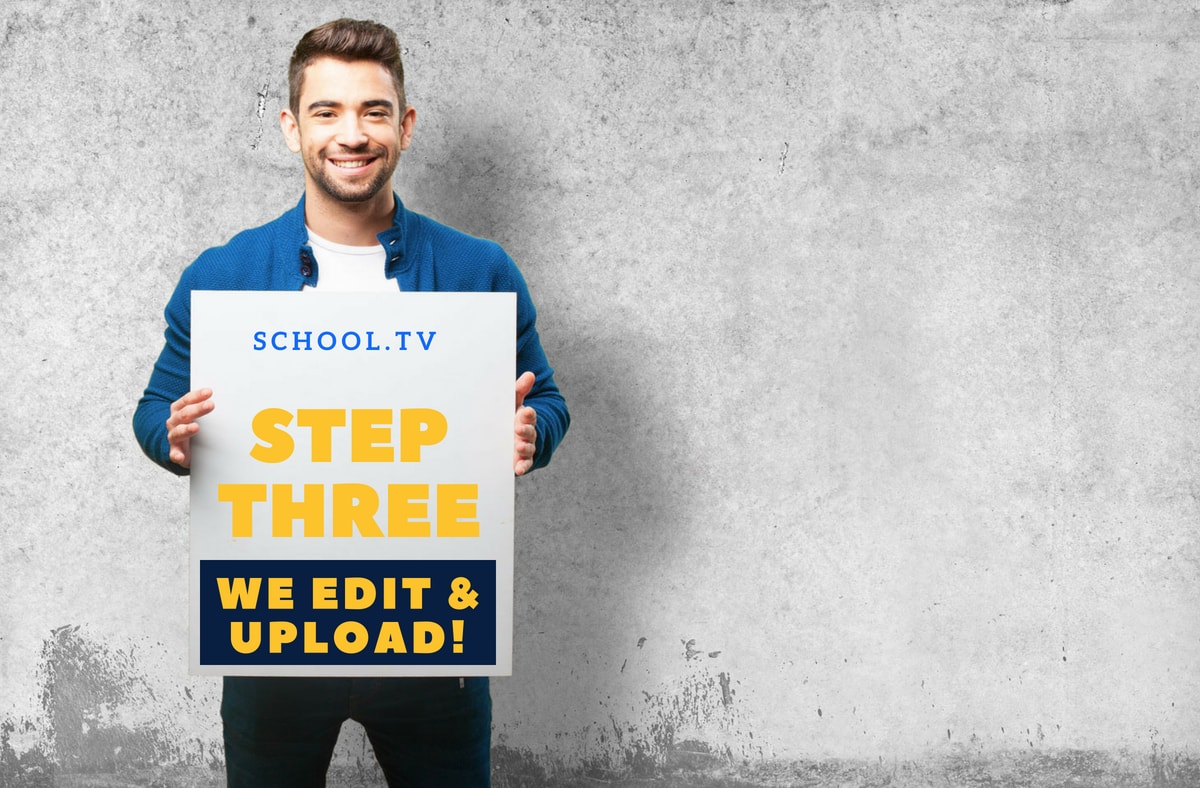 Step Three - We Edit & Upload It For You
Once the files are uploaded to us we will download them and edit them into a package ready for online viewing. We can upload it to your website and social media channels for you or provide you with the files for you to do it
→ School.TV is in our newest innovation ← 
Launching late 2018. Register interest now 
Why you should join our launch:
Innovate first
Ever notice how the best companies in the world are the ones that innovate first? Now is a great opportunity to innovate first with us and reap the benefits later
Engage better
What we all know is the world is content obsessed. Social media has given brands the opportunity to engage with their audience like never before. The trend has arrived and those who jump on how will see benefits down the track
Price discount
As our way of saying 'thank you' for jumping on board and piloting this innovation with us – we have some awesome discounts to give you. See pricing below
School.TV Examples
Below is a BETA version of an episode we produced for Chirnside Park Primary School. It's pretty RAW and was produced with an IPAD and a small amount of planning by some grade 6 children (we will also get them to use a microphone next time!) – but hopefully you can see it's potential 🙂
Chrinside.TV
We built a BETA version of School.TV with Chirnside Park Primary School. Using only an IPAD and a few ideas, the kids were able to whip around the school and ask some topical questions. The footage was seamlessly transferred to us and we edited it the program and loaded onto their website and social channels.
Launch Pricing
INCLUSIONS:

» Up to 40 edited videos for the year

» Loaded weekly onto your website / social channels

» Full training provided for your students

» Register interest now to secure the launch pricing
Be the first to hear about the launch
We are planning a launch in late 2018 in time to hit the ground running for 2019 school year.  Register interest here to ensure you get the information you need to get started creating your own School.TV station
"
The feedback we are getting from the parents is so positive. So many of them are telling us that no school provides this quality of information online.
The Digital Schools system is so unique – we absolutely love it"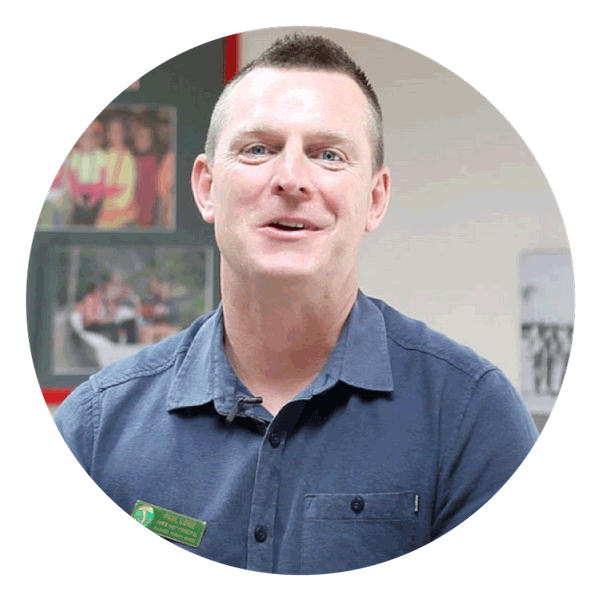 Paul Lowe, Billanook Primary School Try our system on 100% risk-free trial and become another smart-school who has fallen in love with the Digital Schools online system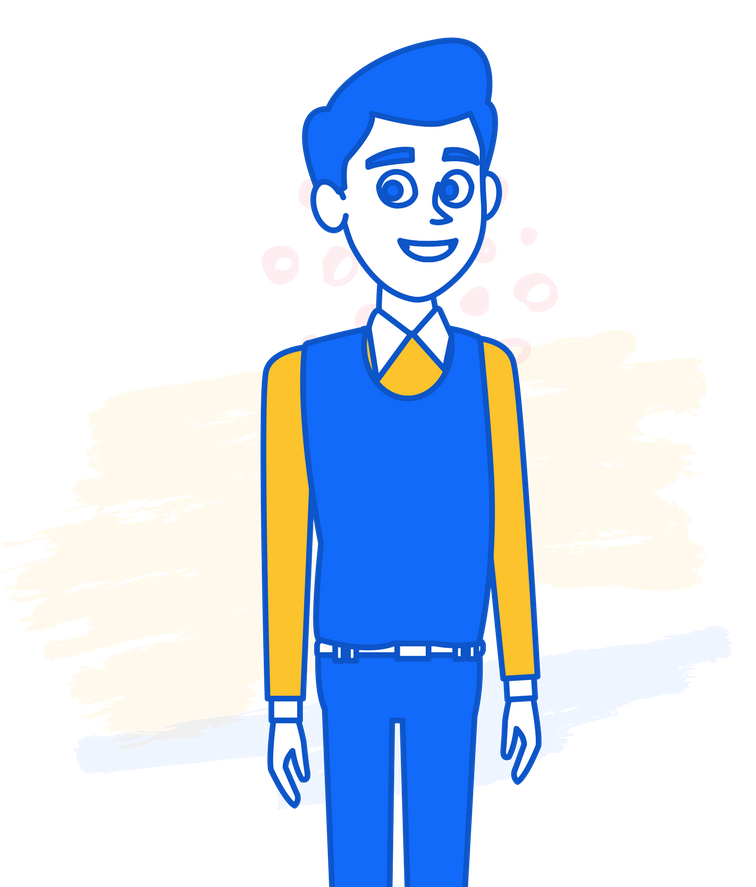 Get in touch and we will set you up for FREE