The Digital Schools Blog
"Success comes from doing things differently"
parent & COMMUNITY engagement
|

 PRINCIPAL & TEACHER LEADERSHIP

|

inspirational stories for change and more
Here's to those who have always seen things differently. The ones who follow a vision, not a path.
Keep thrusting, there is always another way, a better way, a bigger way. One that lifts up humanity. Breaks down our barriers. And heals the landscape. You are the difference between the world as it was and the better place it will become.
And different is the one thing about us, that will always be the same.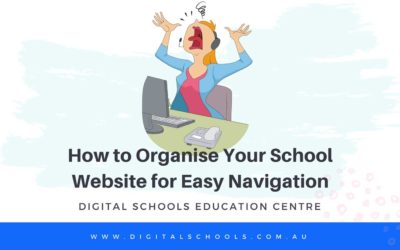 Sadly, many school website designs are so disorganized that they leave prospective and current parents tearing their hair out with frustration because they can't find the information that they need. In this post, we examine some simple strategies to ensure that your next website design ticks more boxes than just looking good!